You'll love Masuimi Max's style on this shoot where she is in a sort of ethereal setting, showing you some elements that seem to belong to the underworld, as she wears an outfit that conceals just enough for you to want to see more, and is racy enough to have you excited about the things you can see and are about to enjoy.
In this set, she seems to be a devilish helper who is out to get your soul, and to get it she will show you the delights of sin until you are completely captivated by her, and you have no other choice but to bend to her will if it means you get to taste more of the sweet pleasures that she dangles in front of you.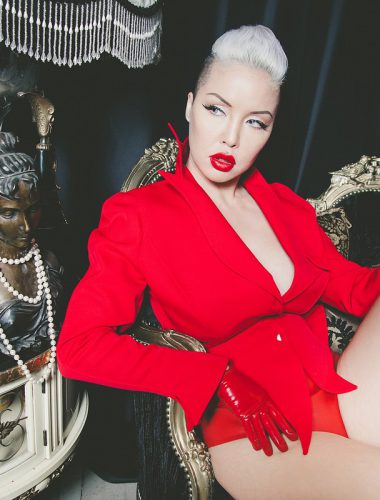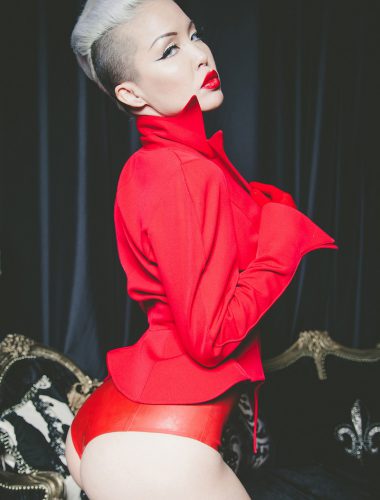 7 photos: Alejandra Guerrero
jacket: Thierry Mugler

Named after the killer 'She Devil' suit collection by Thierry Mugler. It was such a pleasure to see Alejandra again! I'm visited by the seriously stunning Sally Marvel in a couple shots.

You know I love my latex and corsets, but I also have a fondness for incredible suits/jackets. What is something you really love that most people might not know?